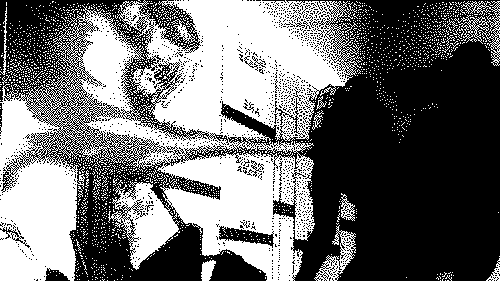 aaAA-RAY!
can't you see i'm already down?!
bear my mind and horns like a crown.
voice strangled in my throat no sound hissing out‒
i'm a dragon biting back down.
forked tongue stung by my fangs i'm bound,
to the chain of thoughts screaming "Let me out!"
seeking out how to suffocate the flames 'fore they knock me out like it's Paquiao‒
pow! pow!
black eye backwards!
feel the uppercut aim higher‒
than my jaw like a freight train derailed full throttle
lost track of thoughts‒
then feel
my neck snap back
and then‒
pop the magma, swallow, clot the veins,
no pain just agony, my
patience thinner than your needles‒
it's too late.
pricked through the chink in my armor!
wait.
sight weaknesses through crosshairs!
bait-
ed like i'm bout to be ate
elongated maws to accommodate
extra ca‒
dressed to the nines, i lie‒
smoke behind my eyes i cry
cornered in my mind i'm trying,
fooled by ashes on my tongue,
not snowflakes i'm‒!
tormented by every exhale,
drowning in my own adrenaline,
norepinephrine arousal
but not a hard-on, fight-flight then
temples overrun in my forehead,
by locusts and demons sent
thoughts run rampant, self-denial
deprecation, blessed with hell
pulse is beating behind my head
stomach my fire, hold it in
hate my callouses, lost innocence
ophidian with scales,
claws feel the pressure in my palms
self-affliction, try to turn it around‒
AHA!SIGE KA! gustong na gusto yan, dapat lang sobrang natatakot kayo!
complicate inferior with a god complex,
comorbidity but all by my lone‒
sum up the knives y'all throw that will never ever never find a bone to pick
with the thorn-crowned heart rooted in my soul,
thought my eyes glitter, my insides ain't gold
lust for shiny things, greed to flex my high,
envy keeps me up at night, i never swallow pride
glutton on my sorrows, sloth around, there's no tomorrow
writhing with my wrath as i take it out on myself
goddamnit i'm going MENTAL!
once upon a time, i trust someone, someone's gonna ghost me, let me down. (take a left turn, 6 feet down)
'cause every time, i trust someone, someone's gonna get turned inside out.
y'all better like this, i swear to GOD‒
back to top